Filmmaker Spotlight
---
Cedar Breaks Band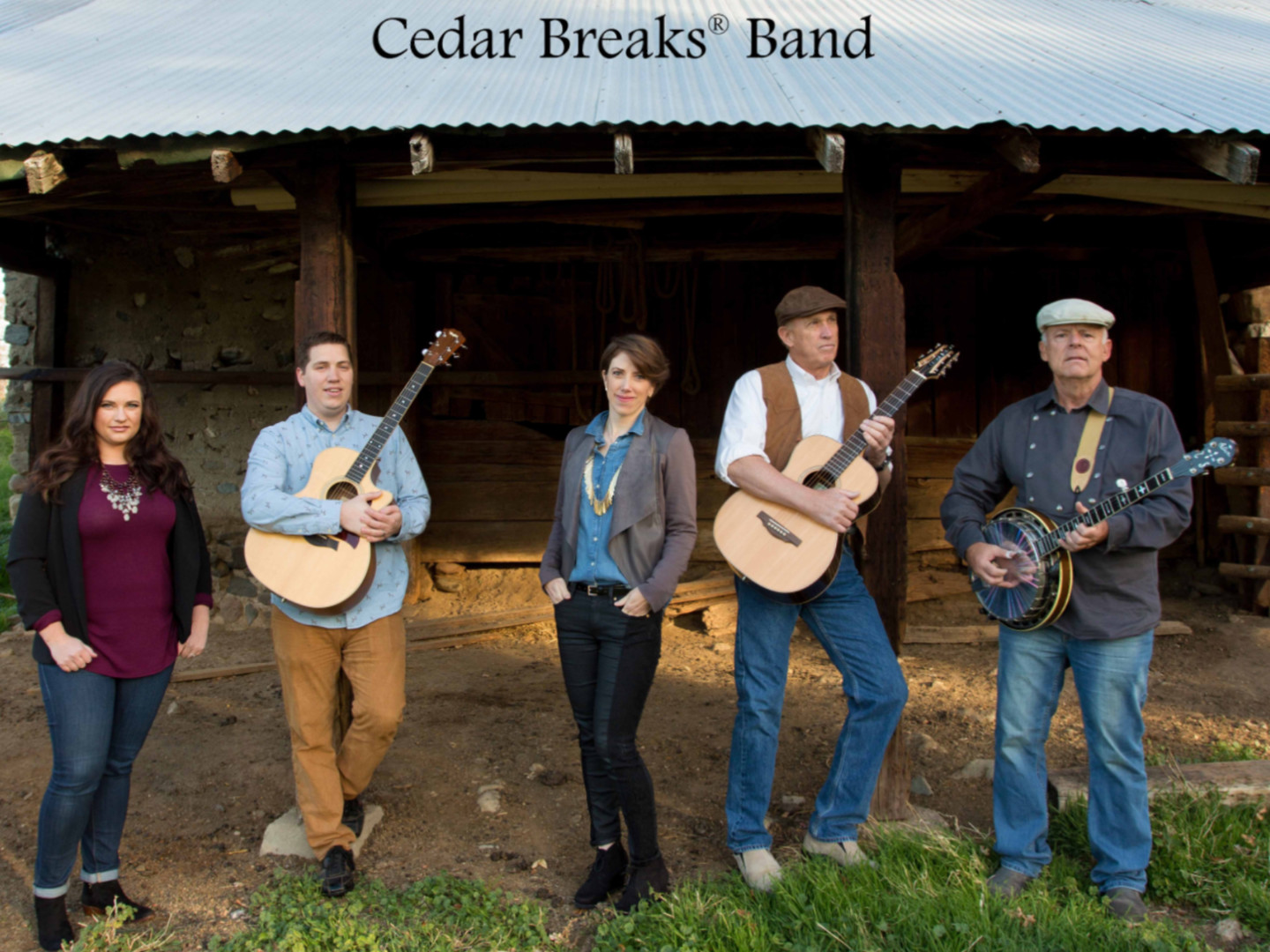 FAME:Can you provide us with a little bit of background with your work in film and music?

Cedar Breaks Band:Empath Media LLC and Cedar Breaks Band is a culmination of artists, writers, film makers, musicians, and dancers. Our goal is to make media built around faith, family, and heritage and to produce media that can make a difference.

We consider our music to be "New Age Folk, and we do our best to speak to all age groups and cultures. We are non-denotational and we have really enjoyed exploring many genres of film and music from Gospel, to Popular, Blue Grass and Rock. Again with a different and distinct sound and message that just Cedar Breaks ® Band, own. We believe our media will cause reflection and has been described as unique and timeless. We also love making films that highlights the beauty of our state (Utah) and our diverse culture. Because of young families we are not able to tour as a band and we found a great medium in film and music videos to showcase our work.

Our awards include, Best Music Video, Best Song, Best Gospel Song, Best Rock Song, Fan favorites, Best Family Short, Best of 2016, Best Historical Documentary, and Best Musical Documentary.
Our work can be found in the Historical Novel "Upon Destiny's Song", on the made for PBS film "Sweetwater Rescue Sound Track", The film, Walking in Obedience, the Ole Madsen Story", and the children's book "My Dog".


The debut album and musical documentary film "Tyme, Aspects of Home" is powerful journey into life, love and family. Cedar Breaks is Rebecca Croft, Michael Gibbons, Diana Rogers Glissmeyer, Mike Ericksen, and Keith Behunin. Our Photographer and editor is Norm Bosworth. Our Dancer and choreographer is BYU student Chanel Kostich. Michael Gibbons is our sound engineer and producer at Platinum Sound Studios.

Our mission statement is: "Do not trust your good intentions Trust your willingness to act Even in the face of challenges Consider all those that have gone before And know the "You" that is now For today we change the world And leave behind a gift to those Dearest to our hearts" CB.

 


FAME:What was the inspiration behind the music video, 'Willow"?

Cedar Breaks Band: "Willow" was written by band member Rebecca Croft, who got her inspiration with the metaphor of the magnificent scenery of the endless mountains around her and wondering how she could share those memories in the loneliness that is present when a loved one is away.


FAME:What was underlining message you wanted to convey?

Cedar Breaks Band:That love transcends distance and time. The surprise ending was a last minute adaptation realizing the great sacrifices that are made every day by our courageous men and women in uniform, and that we sometimes forget the sacrifice is two sided.



FAME: How would you describe the song for someone who has never heard it?

Cedar Breaks Band:It's a simple lullaby about true love and longing for someone that is away. We also wanted to find that place between sleep and awake that is very special and to give our listeners something to dream by.

FAME:What challenges did you overcome in the creation of this music video?

Cedar Breaks Band:This film was a joy to make because we got to be at the top of the mountains above our homes on a beautiful late summer morning just as the sun was coming up. There were even 2 moose in the pond below us as we filmed. Willow took a week to film and required quite a bit of hiking. The biggest challenge is, telling a story that will invoke feeling and that is thought provoking, in a short music video.

FAME:Do you have any advice for aspiring filmmakers?

Cedar Breaks Band:Please be aware of the message you send out in your work, especially to our children.


FAME:Do you have any upcoming projects you wish to tell us about?

Cedar Breaks Band: We are currently working on a new album, "Myst, Thread of Life", which explores Life's journey. We have a new children's book coming out and we just started working on a new historical novel about a young 15 year old emigrant that came to America and lived with Native Americans for over 2 years. We just got news that a screen play is being written for our first book, "Upon Destiny's Song". So we have a lot going on.
FAME:Where can people see your work or find out more?

Cedar Breaks Band: You can see our music at www.cedarbreaksband.com and www.upondestinyssong.com as well as Amazon, itunes, cdbaby, youtube, vimeo.


---
©2018 Beaver Alley Studios Inc